Dec 15, 2018
137
12
18
What City & State do you work in?

San Antonio
Bird is launching in Sacramento today. And they're giving away free helmets! I applaud them for that and helping people realize they need to be extra cautious on these things. But why aren't they following local laws and applying for a business license. Why must all these companies break the law!? That makes them lawless companies. And if they're lawless how do we know they'll follow any regulations that might be important to our personal safety?
Also, it'll be interesting to see how all the lawmakers who will now get a personal view of the scooters and how they perform on city streets will respond.
SACRAMENTO, Calif. (KCRA)
The Bird scooter made its Sacramento debut Wednesday night at the Kings game. It's an electric motorized device that can travel up to 15 miles per hour. The electric scooter sharing trend is becoming popular in California, especially in cities like San Diego and Los Angeles. People can find them near the beaches of San Diego and on the streets of San Francisco, where they are not always welcome.
"I know you are supposed to be over 18," San Francisco resident Dominic D'Orazi said. "I see a lot of kids using them. They say you're supposed to be in a bike lane, but everybody seems to be on a sidewalk." That's one of the concerns in Sacramento.
City spokesperson Linda Tucker said companies like Bird must apply for business licenses and follow California law.
"The state laws would preclude driving on sidewalks and operating it without a driver's license," Tucker said. "And of course we would want people to be safe so that means wearing a helmet."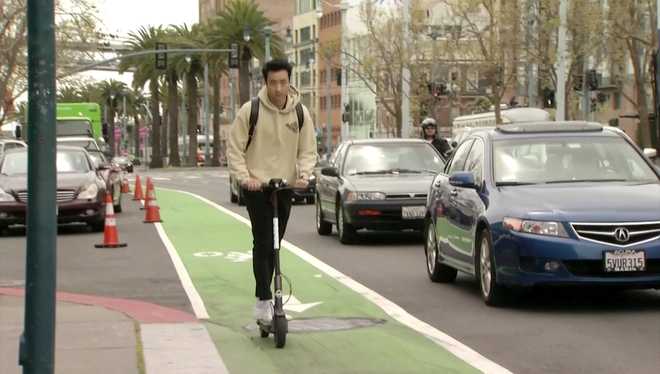 Tucker said the city is expecting Bird, Lime and Waybots to apply for licensing,
but so far, none of the scooter companies have done so.
Last edited by a moderator: